Here is an overview of my fees and other policies.
I provide in-person, video, and phone psychotherapy sessions. I have a limited number of in-person time slots, and my in-person availability varies. Please contact me to learn more.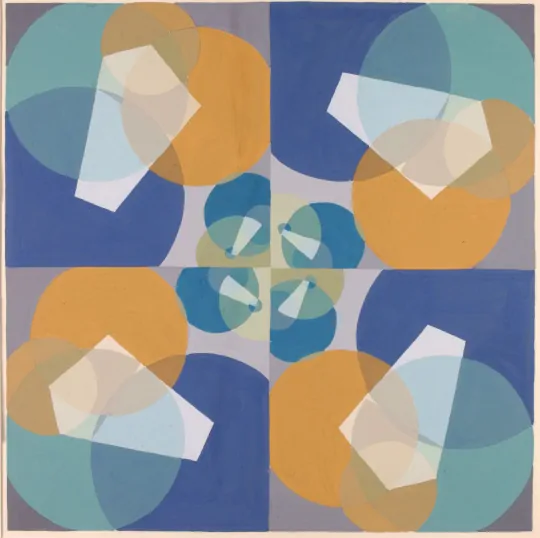 Green Squares (1934) by Joseph Schillinger
Fees
My standard fee is $225 per 50-minute session. This applies to individual psychotherapy, parent and caregiver support, and most other forms of professional participation, such as consulting with a psychiatrist, school faculty, etc. Please see below for my fee for involvement in legal proceedings.
Payment is processed via credit, debit, or HSA card after the completion of each session or other professional contact. I do not accept cash or check payments for telehealth services.

If you become involved in legal proceedings that require my participation, I will charge for my professional time and services even if I have been called to testify by another party. Due to the difficulty of legal involvement and the interruption to my regular practice, my fee for preparation and attendance at any legal proceeding is $450 per hour. I will provide bills/receipts at the end of each session expect to be paid upon receipt unless otherwise agreed upon.
To best serve clients and parents or caregivers of minor clients, I do not charge a fee for check-ins that are 15 minutes or shorter in length. Should a check-in or other non-psychotherapy contact go over 15 minutes, it will be considered a session and the time will be charged according to my standard fee (e.g., a 25-minute call would be half of my standard fee, or $112.50).
Fee reduction
I maintain a limited number of reduced-fee slots in my caseload for current clients who have experienced a change in their financial situation as well as potential clients who cannot afford my services otherwise. The availability of these slots is always changing so there is no guarantee that I can accommodate a new client at a reduced fee. If you are curious about working with me but cannot afford my standard fee, please contact me and we'll determine if we can get you in at a reduced fee. If that's not possible, I'd be happy to provide you with referrals.
Short sessions, missed sessions, and cancellations
Missed and cancelled sessions can negatively impact the effectiveness of treatment. I hold your scheduled appointment time specifically for you and you alone. As such, if you join or arrive to a scheduled session late or you have to end a session early, the full fee will still be charged. Furthermore, I charge for missed appointments or appointments cancelled with less than 24 hours notice.

Insurance
The only insurance I am currently taking is Medicare with a qualifying secondary insurance. I am not able to take all of the different secondary insurances, so we may need to check if I can accept your particular secondary insurance. If you have another type of insurance, please note that your insurer may have policies to reimburse you for "out-of-network" services. If this is the case for your insurance provider (this is something you'll need to check), I can provide you with a "superbill" for each session. A "superbill" is a receipt for services, including the amount you paid and other information your insurance company may need. You are still responsible for providing payment for our sessions and your insurer may provide reimbursement after you submit the superbill claim. I am not able to submit these superbill claims on your behalf.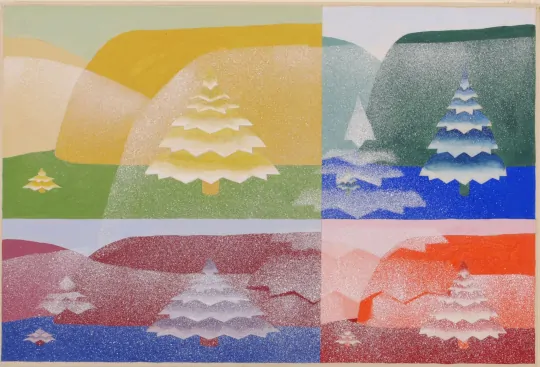 Trees (ca. 1934) by Joseph Schillinger
Important notice about the No Surprises Act (January 1, 2022)
Under the federal No Surprises Act, health care providers need to give clients who are not using insurance an estimate of the expected charges for medical services, including psychotherapy services. You have the right to receive a Good Faith Estimate for the total expected cost of any non-emergency healthcare services, including psychotherapy services. You can ask me, and any other provider you choose, for a Good Faith Estimate before you schedule a service, or at any time during treatment. If you receive a bill that is at least $400 more than your Good Faith Estimate, you can dispute the bill. Make sure to save a copy or picture of your Good Faith Estimate. For questions or more information about your right to a Good Faith Estimate, or how to dispute a bill, visit www.cms.gov/nosurprises.

For a copy of the Good Faith Estimate Notice, you can find it at this link.