Contact me.
I provide in-person, video, and phone psychotherapy sessions. I have a limited number of in-person time slots, and my in-person availability varies. Please contact me to learn more.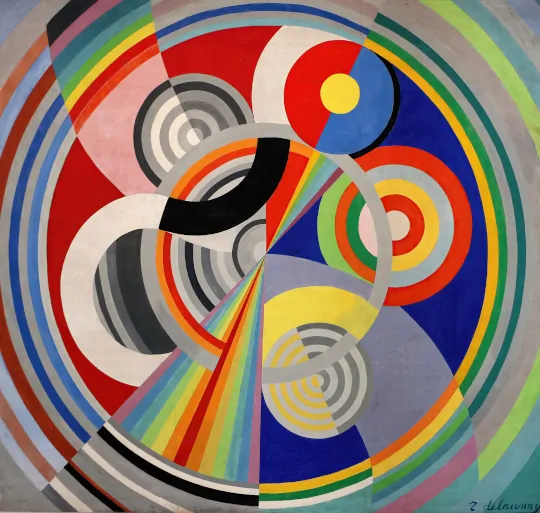 Rythme n°1 (1938) by Robert Delaunay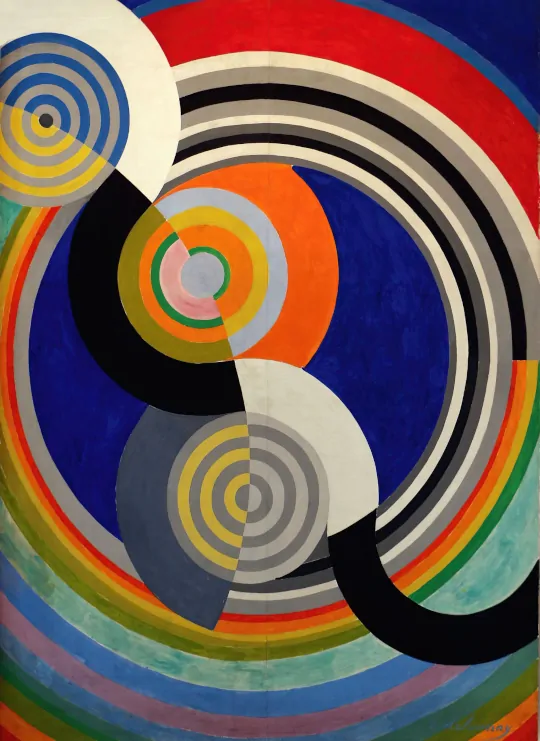 Rythme n°2 (1938) by Robert Delaunay
Email
The most straightforward way for us to begin communicating is via email. My email is [email protected]. Please include your name, phone number, how you found me, and a description of what areas you would like to focus on in therapy. When awaiting an email response from me, please be sure to check your spam folder in case it was categorized incorrectly.
Please note that email is not a secure form of communication. In order to ensure that your privacy is being protected as much as possible, please be mindful of how much detail you include in your email.
Once we get into contact with each other, we can try to schedule a free 30-minute phone or video consultation.
Phone
My phone number is 818-527-5218. Please note that reaching out over phone may result in phone tag as I am not always able to pick up when receiving a call. If you leave a voicemail, please leave your email and include a good time to call you back and I'll attempt to do so if I'm available at the time. If I'm not, I'll reach out via email.
Office location